The question "What happens if my divorce case is dismissed" is often asked when a dismissal hearing has been granted to partners that intend to end their marriage.
A dismissal hearing aims to determine whether it is appropriate to dismiss the divorce case. If the lawsuit is dismissed, there will be no divorce decision, and the parties will continue to be married.
This article will cover everything you need to know about when a divorce case is dismissed, the factors that affect dismissal, what to do and how to reopen the claim. It would also highlight some laws that could better enlighten the readers.
What happens if my divorce case is dismissed
You can ask the court to dismiss the petition if you decide not to proceed with your divorce after filing. However, the court is unlikely to allow your plea for dismissal when your spouse has counterclaimed and requested a divorce unless they concur. You may reapply for divorce if the court rejects your initial petition.
What you should do if you receive a dismissal hearing in a divorce case depends on what you want to happen in the case. You should appear at the hearing if you wish the court to continue the divorce.
If the other party files for divorce first, the court might inquire why you have not commented on the proceedings since the other party initially filed for divorce. They might ask you to submit a rebuttal or countercomplaint to advance the case.
Once a divorce case is dismissed, both parties remain married; however, this cannot be enforced on any person unless both parties concur to a dismissal.
Factors that affect the dismissal of a divorced case
Many factors may allow for a release of a divorce suit; below are some:
The term "want of prosecution," based on the respondent's lack of service, is one reason for dismissing a divorce case. A specific length of time must pass after a spouse files for divorce before she can serve the other spouse with the divorce papers.
From one state to another, that period differs. The court will finally dismiss the divorce case if the divorcing spouse is not served with the divorce papers.
Even after the respondent has been served, a court in some states can dismiss a divorce case if it goes dormant. In Alaska, for example, the court clerk must evaluate the ongoing issues twice a year to spot any files where no action has been taken.
In inactive cases, the clerk tells the parties that their case will be dismissed unless they get in touch with the court within 30 days to argue why it shouldn't. The clerk must dismiss the matter if no one replies to their notice.
Sometimes the divorcing spouse will choose to have the case dismissed. When a couple gets back together, this occasionally occurs. Also possible is for the filing spouse to dismiss the action now and resubmit it later after rethinking the timing of the litigation.
She might decide to reapply, for instance, when her kids reach a specific age, when her husband completes medical school, or after they have enough money to sustain two families.
The court may dismiss the divorce if it is discovered during the divorce process that the couple was never lawfully married. Marriages are dissolved through divorce proceedings. A couple could not dissolve their marriage if they were never legally wed.
The case will be dismissed by the judge so that it can be refiled as an annulment proceeding rather than a divorce proceeding if the judge finds that one of the spouses was already married at the time of the marriage, one spouse was underage, or the marriage falls into another category that could result in annulment.
How to dismiss a divorce case
Once your lawsuit has been filed, you might want to postpone getting a divorce. When both parties agree that filing for divorce is the best course of action and neither party has filed a counterpetition, your divorce case may be removed from the judge's docket.
A timetable or list of the judge's cases is known in law as a docket. If your case is dismissed, neither you nor your spouse will be allowed to pursue further action under that particular cause number. Instead, one of you would refile for divorce, obtain a new cause number, and begin the divorce process from scratch. Below are the outlined steps for dismissal of a divorce suit
To start, you would be referred to as the Petitioner in your divorce if you were the one who filed for divorce first. It would be your responsibility to submit the divorce dismissal petition. You could write a document called a joint motion for dismissal and point that to your spouse. You could both sign the motion and point it at the same time. After listing the cause number, file the document in the same manner as your initial divorce petition.
Prepare a dismissal order at the same time, and submit it with the application to dismiss the matter. If there are any problems your judge wants to discuss publicly before deciding whether to grant your request to have your case dismissed, they may opt to arrange a hearing.
It is possible, though, that because you jointly moved to dismiss the matter, the judge will approve your request and sign your ruling without requiring additional action. If there are further steps after you submit your petition to dismiss your case, you can check your online case filings or get in touch with the court clerk.
If your spouse refuses to sign the motion to dismiss, a hearing will be scheduled for your move.
You will be able to introduce evidence supporting the dismissal of your divorce into the record at the hearing. The reason your divorce case shouldn't be dismissed would be backed by proof from your spouse. Remember that all your spouse has to do to get a divorce if they desire one is filing a divorce petition if they don't want the case dismissed.
A legal phrase to describe a motion to dismiss a divorce is "nonsuit." Before resting your main argument in a divorce trial, you are free to decide not to proceed with the divorce. Whether your spouse consents to your divorce is the main issue that needs to be resolved, the judge will need to hold a hearing if they refuse to sign your nonsuit.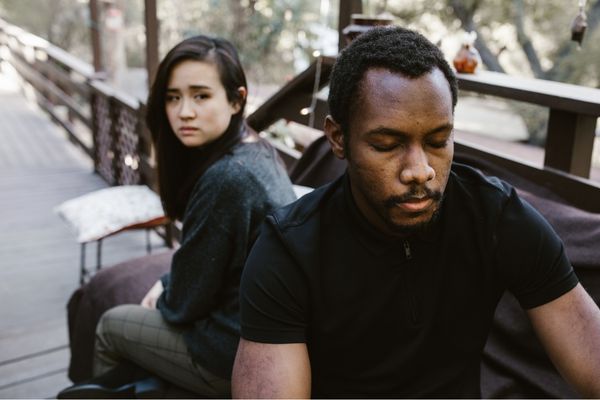 Reopening and reapplying for a divorce
If your divorce is dismissed, you must refile unless the dismissal resulted from a mistake, accident, surprise, or excused neglect on the part of you or your counsel.
Suppose one of these four factors led to the dismissal of your divorce. In that case, you might be able to reopen your claim instead of potentially spending hundreds of dollars to file a new petition, cover a new filing fee, re-serve your spouse, and prepare your paperwork once more.
Procedure
You must first submit a request asking the court to reopen your divorce to do so. Along with your request, you must submit a declaration outlining the error you or your lawyer committed that initially led the court to dismiss your divorce.
Errors and Negligence
While a divorce is in the works, several blunders can be committed. It's possible that you or your lawyer overlooked submitting an essential document in the case. A court hearing might have gone unattended if you hadn't received notice.
You may have fallen ill in the hospital and could not attend your trial. There are a plethora of reasons why your case might have been dismissed. Still, if the court decides that your justification falls under the category of "mistake, inadvertence, surprise, or excusable neglect," you might be able to reopen your case without having to pay the fees associated with filing a new divorce.
Time restrictions
There are two essential time constraints that you need to be aware of. First, you have six months from the date of the dismissal to file your motion. Second, you only have 90 days to file your action if you were physically served with a notice of dismissal, learned of the release, and the court made orders affecting your property. The court will not reopen your case if you don't adhere to these deadlines, so you'll have to start anew.
Considerations
You will probably need to file your case again, pay a new filing fee, and start over if your case was dismissed as a result of your failure to appear at hearings after hearings, despite repeated warnings from the court to do so, or simply for failing to participate in the process in general.
Conclusions
Usually, the courts will grant a divorce request from one of the spouses. If one of the parties seeks to break the marriage, the court will usually go through it even if the other spouse disputes that the marriage is irretrievably broken. That spouse cannot, however, stop at only filing the divorce petition. The court might dismiss the case for failing to advance.